The History Of DECO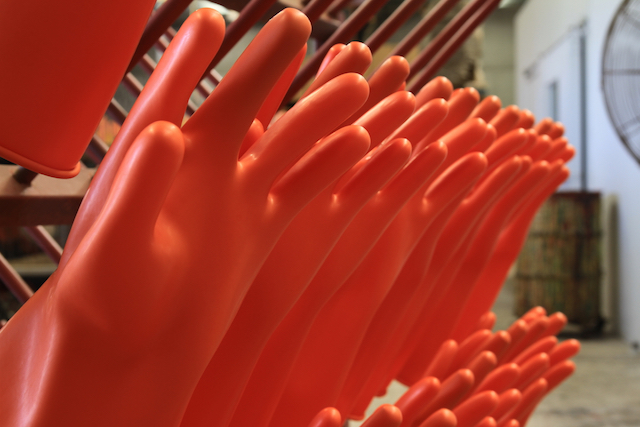 DECO's lineage began in the mid 1900's. The original company, known as Whitecross Rubber Products, produced rubber gloves and condoms.
In the 1960's the company extended its manufacturing facility to produce a range of industrial rubber gloves for the foundry, metal manufacturing, chemical and anodising industries.
In the 1980's the company changed its name to DECO. It was during this time that DECO looked at the possibility of manufacturing electrical gloves but decided it was too difficult due to limited technical information available. The company continued to manufacture its proven range of industrial rubber gloves.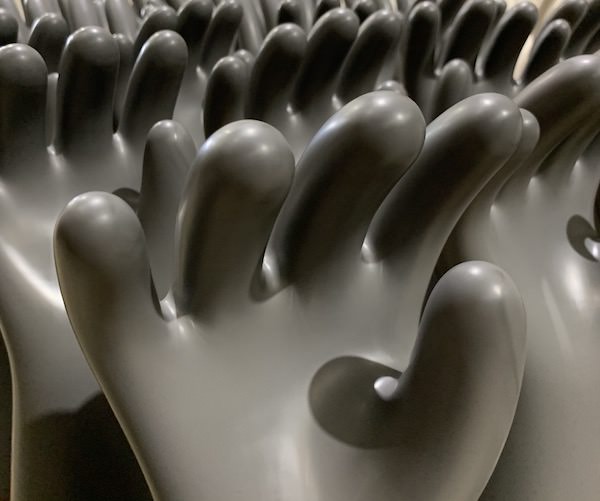 In 1987, DECO was approached by the State Electricity Commission of Victoria. It wanted a local source to manufacture electrical gloves developed to local conditions for its personnel. It offered DECO, technical assistance, in the manufacturing of such gloves.
The SEC assisted DECO in developing a program whereby 50 linesmen, had 23 points of their hands measured. This data was fed into a computer and as a result, a profile of hand sizes and shapes were produced. Research and development continued over the next two years until the product reached a consistent level of voltage testing. It took 18 months to develop the heat sensitising process for producing thick walled articles.
In 1990, Warbron Contract Services Pty Ltd, owned by Warren Green, acquired DECO, changing its name to DECO Industrial Gloves. The next 6 years were spent in Cheltenham developing low voltage gloves suitable for live line working. In 1999, due to the expansion of the company, land was purchased and a factory was built on the current site, 18 - 20 Frankston Gardens Drive, Carrum Downs. Warren Green is still the current CEO and heads research and development.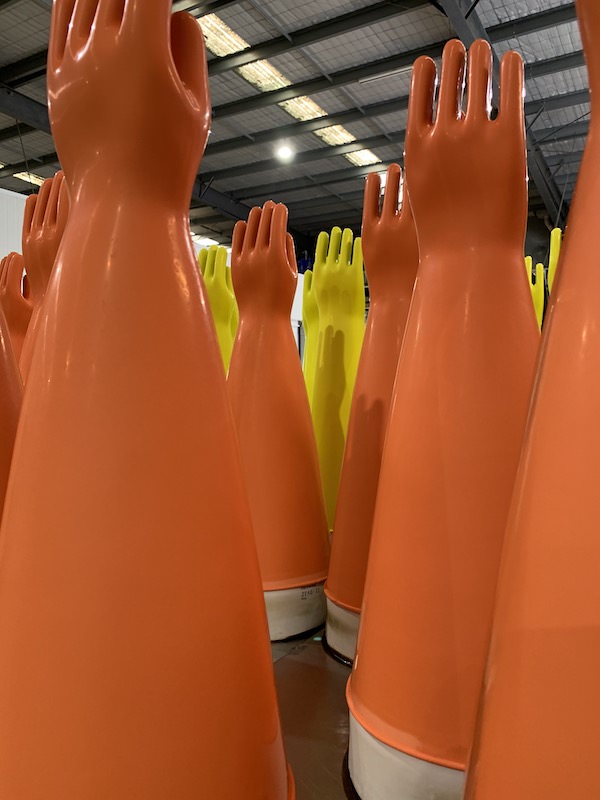 Over the last 25 years development of the electrical insulating glove has progressed rapidly. DECO Industrial Gloves has developed a thinner, softer, electrical insulating glove with increased weathering and ozone resistance for live line working. Australia has in situ one of the most exacting standards in the world. Each glove is tested twice at a much higher voltage than the nominated working voltage. The DECO Industrial electrical insulating glove range meets all requirements of the ASTM, IEC 903 and AS2225 standards.
DECO Industrial Gloves is extremely proud of its recent development in manufacturing high voltage gloves and sleeves. Being the only Australian manufacturer, DECO Industrial Gloves maintains its commitment to research and develop new products as required by the Australian electrical authorities.